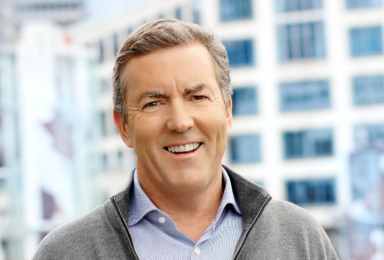 Ross Beaty
Chairman Equinox Gold, Former Chairman Pan American Silver.
Ross Beaty
Chairman Equinox Gold, Former Chairman Pan American Silver.
Throughout his 47-year career, Ross Beaty has been a leader in the international mining and renewable energy industries, making a significant and lasting impact in BC and around the world. Driven by his passion for people, communities, and nature, he has brought together the worlds of mining and environmentalism to demonstrate that mining and environmental protection are not incompatible. 
After graduating from the University of British Columbia in 1979 in geology and law, Ross began a geological contracting company, Beaty Geological, which he operated from 1980 through 1987. In 1985, he established Equinox Resources, a public exploration and gold mining company. In 1994, Ross sold Equinox and founded Pan American Silver. Based in Vancouver, Pan American is now one of the world's largest silver mining companies with 10 operating mines in the Americas and over 12,000 employees. Between 1994 and 2017, Ross founded 11 other mineral exploration companies and a renewal energy company that has become one of Canada's largest independent power producers. In 2018, he began Equinox Gold, which now operates eight mines in the Americas with over 6,000 employees.  
Through all his endeavors, Ross has been committed to sustainable development and high standards of environmental, social, and governance practices. His professional accomplishments are matched by his philanthropic efforts. In 2007, Ross established the Sitka Foundation with a mission to protect the environment and promote biodiversity. The Foundation partners with more than 70 Canadian and global environmental organizations focused on land conservation, education, scientific research, and public policy in support of protection of the environment.