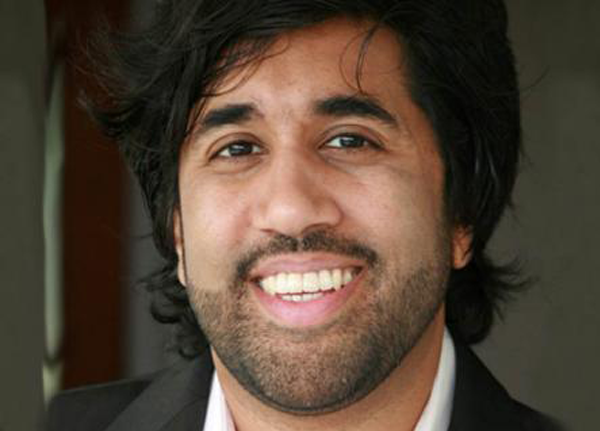 Vivek Tiwary
#1 NY Times bestselling author; Tony Award-winning producer
Vivek Tiwary
#1 NY Times bestselling author; Tony Award-winning producer
Vivek J. Tiwary is a New York Times bestselling author and award-winning producer of Broadway shows, film, television and graphic novels. He is the producer and writer of The Fifth Beatle, a New York Times bestselling graphic novel based on the life of Beatles' manager Brian Epstein. Vivek became the first ever to win the Will Eisner Comic Industry Award for "Best Reality-Based Work" as a first-time comics writer. In addition, The Fifth Beatle has secured unprecedented access to Beatles' music and a feature film is in development to shoot in 2014.
Vivek sold a television sitcom pilot called "Punk Rock Dad" to CBS, based on the bestselling memoir/parenting manual by Pennywise lead singer Jim Lindberg. He is developing a number of additional TV series, including Amelia Rules! – a children's film franchise and television series based on the series of tween graphic novels by New York Times bestselling author Jimmy Gownley.
Vivek is attached to lead produce a Broadway adaptation of Alanis Morissette's Jagged Little Pill. The production will include the participation of Morissette, as well as that of Pulitzer Prize and Tony Award winner Tom Kitt. His productions have won a combined 25 Tony Awards from 44 Tony nominations. Every single one of his shows have been decorated, including The Addams Family, American Idiot, The Producers, Young Frankenstein, A Raisin in the Sun, and A Little Night Music.