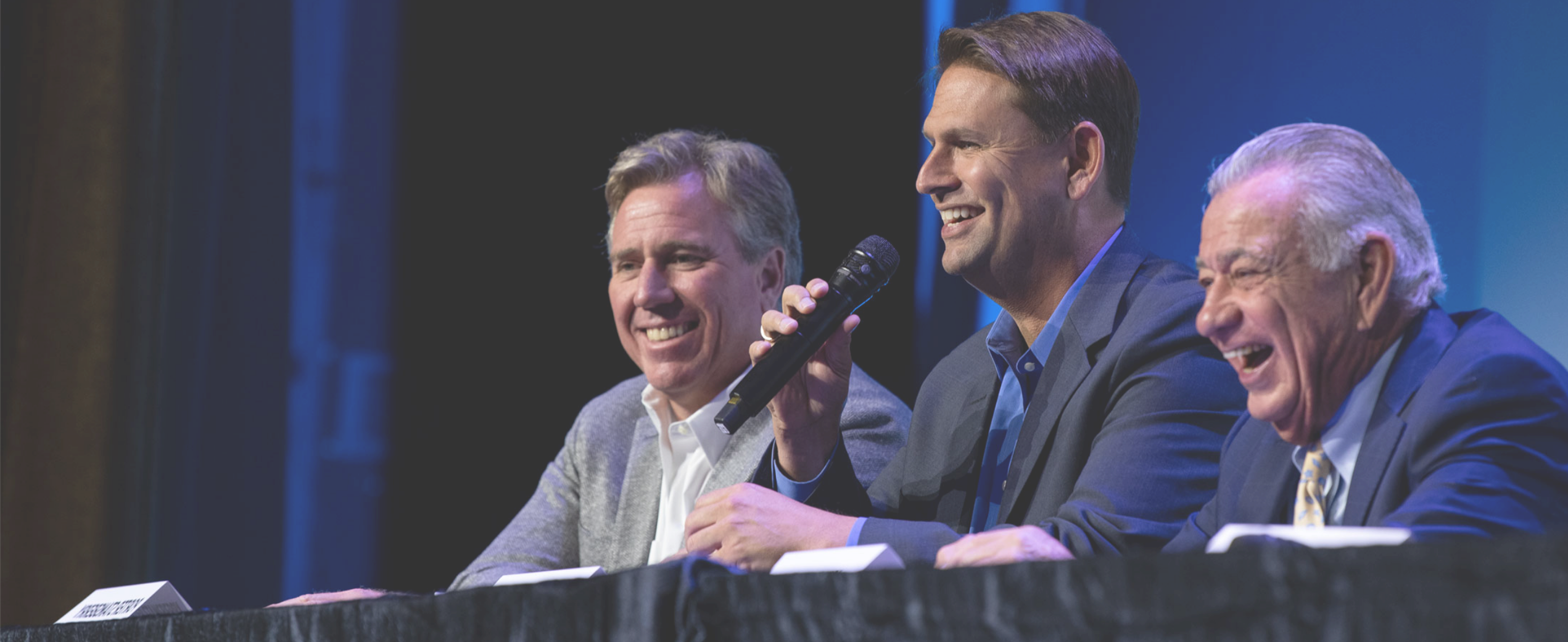 The Biggest Stansberry Event is Going Virtual!
2020 STANSBERRY CONFERENCE
VIRTUAL Event | October 5-6, 2020 | Alliance Meeting: October 7-8, 2020
Thank you to everyone who joined us for our very first VIRTUAL event! The 2020 Stansberry Conference & Alliance Meeting was a great success! Details on the GSA Investor Day COMING SOON!

STANSBERRY CONFERENCE:
October 5 – 6
ALLIANCE MEETING:
October 7 – 8
We are proud to announce that our first VIRTUAL event was a great success! We are grateful to all our attendees that joined us for this year's event. 
As always, the event hosted world class guest speakers, presented new investment ideas from our brilliant experts and sponsors, and as always – welcomed all your favorite Stansberry editors back to the stage. 
We welcomed Trish Regan, Ron Paul, Rick Perry, Jim Mellon, Bill Browder – and our attendees had access to the highly anticipated interview between Porter Stansberry and Michael Lewis.
Our Alliance members had access to new Roundtable Discussions and the annual Editor's panel which provided new stock picks and valuable investment advice that can' be found anywhere else!
The ticket included....
Access to all sessions on registered days

Special breakout presentations

NEW: Interactive Speaker Q&A sessions!

60-Day Full Video Archive Access

Connect with Sponsors at their highly interactive virtual booths!

Online networking opportunities