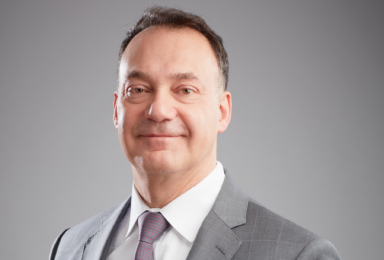 Ammar Al-Joundi
President, Agnico Eagle Mines Limited
Ammar Al-Joundi
President, Agnico Eagle Mines Limited
Ammar Al-Joundi was appointed President of Agnico Eagle on April 6, 2015. Having also served previously as the company's Senior Vice-President and Chief Financial Officer, Ammar has over 20 years of experience in finance and business strategy, and has extensive experience in mining, capital markets, and banking.
Prior to his return to become Agnico Eagle's President, Ammar served as the Chief Financial Officer of Barrick Gold Corporation as  Senior Executive Vice President and as its Executive Vice President. He has held various senior financial roles including Senior Vice President of Capital Allocation and Business Strategy, Senior Vice President of Finance, Executive Director and Chief Financial Officer of Barrick South America, and Vice President of Structured Finance at Citibank, Canada.
Ammar also serves on the Board of Directors for The St. Michael's Hospital Foundation and on the Board of the World Gold Council.
He is a Professional Engineer who graduated (with distinction) from the University of Toronto in Mechanical Engineering and has an MBA (with honors) from the University of Western Ontario.