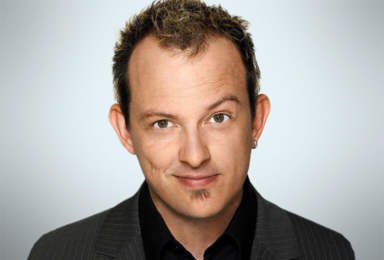 Apollo Robbins
Pickpocket Expert, Mind-Manipulation Performer & Speaker
Apollo Robbins
Pickpocket Expert, Mind-Manipulation Performer & Speaker
Apollo Robbins is a Speaker, Consultant, Performer, and a Pioneer in the application of deception to real world environments.
Formerly known as "The Gentleman Thief," Apollo first made national news as the man who pick-pocketed the Secret Service while entertaining U.S. president Jimmy Carter. Forbes called him "an artful manipulator of awareness," and Wired magazine reported that "he could steal the wallet of a man who knew he was going to have his pocket picked."
For those who know Apollo only from the mischief of his signature pickpocketing and sleight-of-hand abilities, his thought-provoking presentations – which take the audience on an immersive journey where their attention is hijacked and their foundation of reality is called into question – can be a pleasant surprise.
Apollo expands the roles of misdirection and magic beyond entertainment, using their underpinning in deception design and attention management as an effective tool to covertly teach critical thinking and perception.
Frequently sought out as a thought leader, Apollo has lectured at a diverse range of institutions, including the Harvard Kennedy School and the Society for Neuroscience. He has been profiled by the New Yorker and featured in the New York Times, the Los Angeles Times, and the Wall Street Journal. Apollo's entertainment credits include the long-running TNT series Leverage and the Warner Bros. blockbuster movie Focus with Will Smith.
Apollo produced and co-hosted the National Geographic program Brain Games, which was nominated for an Emmy as an Outstanding Informational Series. His popular appearance on The Today Show is a YouTube favorite at more than 8 million views. The TED editors described Apollo's presentation at TEDGlobal 2013 (among its 20 most-viewed talks) as a revelation in the flaws of human perception.