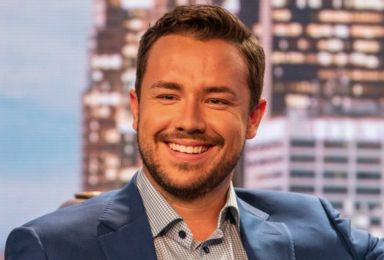 Briton Hill
Editor, Chaikin PowerTrader
Briton Hill
Editor, Chaikin PowerTrader
Briton Hill joins Chaikin Analytics after some incredible early career successes… Brit's love of finance began when he noticed his father's coin collection as a child. After that, he spent years collecting silver coins.
As Brit reached his teens, his father gave him a subscription to a gold- and silver-focused financial newsletter. And with the advice of a season professional, he managed to cash out his coins at silver's peak in 2011.
With some money in his pocket and a growing passion for investing, Brit turned to the stock market. Thanks to his early success as an investor, he soon landed a job at Fidelity Investments as one of the youngest traders in the company's history.
Brit is an intuitively adept options trader. While at Fidelity, he helped countless mom-and-pop investors make and execute their own trading decisions.
After that, Brit joined sides with the newsletter guru who led him to his early successes. Together, they founded Weber Global Management.
As the president and a partner of Weber Global Management, Brit oversaw a period of incredible growth at the firm. Its assets under management climbed from $17 million to more than $150 million. And most impressive of all… it happened in less than three years.
During that time, Brit wore all sorts of hats for the company. He trained new advisers, handled securities compliance matters, and of course, oversaw the firm's trades.
Brit's success as a wealth manager led to the launch of a successful hedge fund. It produced positive returns in 2022, which is widely regarded as one of the worst markets in history.
Now, Brit will share his insights and strategies with our Chaikin Analytics readers. And you'll get to see firsthand how he applies his unique perspective to wealth management.