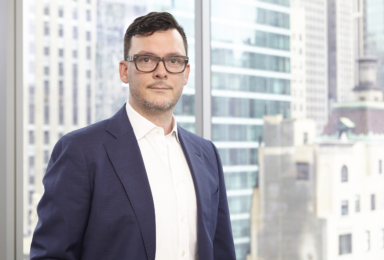 Cormac Kinney
CEO & Founder, Diamond Standard
Cormac Kinney
CEO & Founder, Diamond Standard
With innovations cited in nearly 4,000 U.S. patents, Cormac Kinney has founded four startups acquired by public companies. He is a quant finance pioneer who invented heatmaps, designed more than 100 institutional trading systems, and perfected sentiment analysis, using it to manage $500 million for Tudor and Millennium. Now, as founder of Diamond Standard, Cormac has solved the challenge of creating a standardized diamond commodity. Transacted on the blockchain, it is the first physical and digital asset, forming a decentralized reserve to asset-back any digital contract.
Cormac's first startup, founded while a computer science undergrad at Carnegie Mellon, enabled real time factory optimization for clients like H.J. Heinz, and was acquired by JD Edwards (later Oracle). After earning Bachelor and Master of Science degrees from CMU, his later startups were acquired by SS&C (via the Carlyle Group) and News Corp. 
With funding from Intel, Deutsche Bank, Mayfield, and JPMorgan, his next venture, Neovision, developed modular trading systems licensed to more than 300,000 users, with clients ranging from Bloomberg to the Nasdaq, Merrill Lynch, and Putnam. With its now-familiar heatmaps display, the Neovision middleware and analytics engine was used to build hundreds of institutional trading systems. Among many architected by Cormac was the PaineWebber broker desktop, Citibank's RiskMaps, portions of the Nasdaq market site and website, and a trade cost optimization system for Fidelity, cited by the Wall Street Journal as lowering transaction costs to half the industry average.
In response to traders' complaints about the unexpected market impact of news, in 2004 Cormac combined natural language processing and computational linguistics to build the first sentiment engine. Rather than license this innovation to others, he founded a proprietary trading firm, Sentiment Strategies. With no drawdowns in 2007 or 2008, the firm attracted more than $500 million in capital, and later merged into Millennium Partners.
In 2012, Cormac invented the first news and advertising recommendation engine, based on social graph theory. This technology could identify a reader's algorithmic peers based on mutual interests – people who have a similar work profile and who read similar news articles. Future articles and ads are recommended to each reader based on the content discovered by peers. The intent was to create a LinkedIn competitor, consolidating the profiles of millions of premium news site subscribers. After he led a joint venture with The Wall Street Journal, overseen by Rupert Murdoch, the technology was acquired by News Corp.
In 2014, traders from Chicago asked Cormac to focus on the commoditization of diamonds. Diamonds are a natural resource with $90 billion of annual production, but an exceptionally opaque, high-friction, and illiquid market. As such, diamonds were never accepted as an investment asset. The traders had a simple concept – create a commodity using a standardized formula for sets of diamonds based on gemological characteristics – but no idea how to solve the computer science challenges.
Cormac developed the optimization process to follow a recipe for diamond sets based on the non-linear scarcity of gemological qualities, such as carat weight, color, and clarity. Diamonds are combined by a computer into groups with identical geological scarcity, thereby making each set fungible. To supply the commodity, he designed the first digital, loose diamond exchange with automated market making to bid on every type of diamond and invented a method to seal diamonds with a wireless encryption chip, providing instant authentication, and digital transaction via a global blockchain.
In 2018 these inventions became the foundation of Diamond Standard and the Diamond Standard Exchange. Cormac lives in New York with his wife Mimi So – an influential fine jewelry designer and Executive Board Member of the Council of Fashion Designers of America – and their two children.