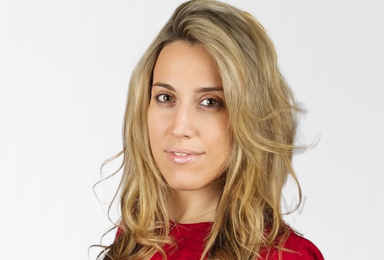 Daniela Cambone
Editor-at-Large, Stansberry Research
Daniela Cambone
Editor-at-Large, Stansberry Research
Daniela Cambone is an Editor-At-Large for Stansberry Research and serves as the firm's Lead Media Anchor.
Daniela is a Veteran Journalist, having covered financial markets for well over a decade. Before joining Stansberry Research, she was the Editor-In-Chief and Lead Anchor for Kitco News, covering global markets, economic news, and commodities. Her work was simultaneously featured and covered on Jim Cramer's TheStreet.com, Forbes, Yahoo Finance, and MSNBC.
In 2010, Daniela helped start Kitco News, a division of Kitco.com. The brand has become the preeminent news source for precious metals and commodities coverage. During her tenure, Daniela covered and moderated at various investment conferences including Sohn, The Clinton Global Initiative, and BMO Capital Markets. Daniela's news division has helped drive more than 1 million unique views daily on Kitco.com, making it the largest gold site in the world.
A trained Broadcast Journalist, Daniela has interviewed high-profile figures including: Congressman Ron Paul, Congressman Newt Gingrich, Senator Rand Paul, Economic Advisor to President Donald Trump Stephen Moore, and investors Mark Cuban, Kevin O'Leary, Barbara Corcoran, Robert Herjavec, Daymond John, George Foreman, Jim Rogers, James Altucher, and Steve Forbes.
Daniela graduated cum laude from The University of Rome where she earned her master's degree in Communications. She earned her bachelor's degree in Broadcast Journalism from Montreal's Concordia University.
Daniela is originally from Montreal but now lives in New York City with her husband and twin boys. She is fluent in French and Italian.