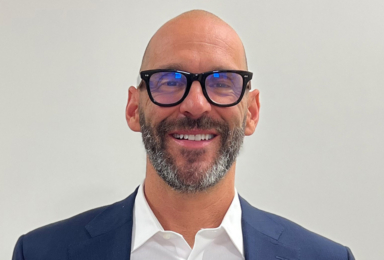 David Daglio
CEO & Chief Investment Officer of BC-GUMPS
David Daglio
CEO & Chief Investment Officer of BC-GUMPS
As CEO and Chief Investment officer of BC-GUMPS and former Executive Vice President and Chief Investment Office at Mellon, consultant, and engineer, I have spent my career looking for the next big problem to solve. 
From analyzing individual company performance to pioneering a unique and award winning equity investing approach at Mellon, my goal has always been to improve, to optimize, and to find the best solutions for the people I work with.
After helping to build and run the 12th largest US asset manager with over $500 billion in assets, I have embarked on a new challenge: to rethink what an asset manager is and how one can best serve its clients.
BC-GUMPS is my answer. A firm built specifically to embrace the most creative ideas that are often impossible or impractical for the biggest asset managers, BC-GUMPS embraces cutting edge episodic investment strategies with a flexible and scalable approach to research that enables us to identify and pursue unique investment approaches with an emphasis on asymmetrical results.
In my pursuit to revolutionize the asset management industry and deliver unparalleled value to our clients, I've strategically partnered with TwinFocus, a renowned multifamily office and investment advisory firm. This collaboration with TwinFocus allows BC-GUMPS to leverage their extensive expertise and resources, enhancing our ability to identify and implement innovative investment strategies. Together, we are committed to pushing the boundaries of traditional asset management, embracing creative ideas, and delivering exceptional outcomes for our clients through a flexible and adaptive approach.