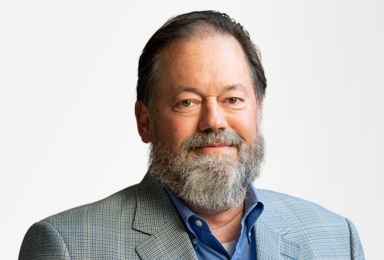 David "Doc" Eifrig
Partner & Editor, Retirement Millionaire Franchise
David "Doc" Eifrig
Partner & Editor, Retirement Millionaire Franchise
David "Doc" Eifrig has one of the most remarkable resumes of anyone we know in this industry. After receiving his B.A. from the Carleton College in Minnesota, he went on to earn an MBA from Northwestern University's Kellogg School of Management, graduating on the Dean's List with a double major in finance and international business.
From there, Doc went to work as an elite derivatives trader at the investment bank Goldman Sachs. He spent a decade on Wall Street with several major institutions, including Chase Manhattan and Yamaichi (then known as the "Goldman Sachs of Japan").
That's when Doc's career took an unconventional turn. Sick of the greed and hypocrisy of Wall Street... he quit his Senior Vice President position to become a Doctor. He graduated from Columbia University's post-baccalaureate pre-medicine program and eventually earned his M.D. with clinical honors from the University of North Carolina at Chapel Hill. While at med school, he was elected President of his class and admitted to the Order of the Golden Fleece (considered the highest honor given at UNC-Chapel Hill).
Doc also completed a research fellowship in molecular genetics at Duke University and became a board-eligible eye surgeon. Along the way, he has been published in scientific journals and helped start a small biotech company, Mirus, that was sold to Roche for $125 million in 2008.
However, frustrated by Big Medicine's many conflicts, Doc began to look for ways he could talk directly with individuals and use his background to show them how to take control of their health and wealth. In 2008, he joined Stansberry Research and launched his publication, Retirement Millionaire. He has gone on to launch Retirement Trader, which uses options to help people construct safe, reliable income streams, and Income Intelligence, the most comprehensive monthly review we know of the universe of income investments.
Doc is also the Author of five books with four-star ratings (or better) on Amazon. In his spare time, he has run three marathons and several triathlons. He also owns and produces his own wine (Eifrig Cellars) in northern Sonoma County, California.