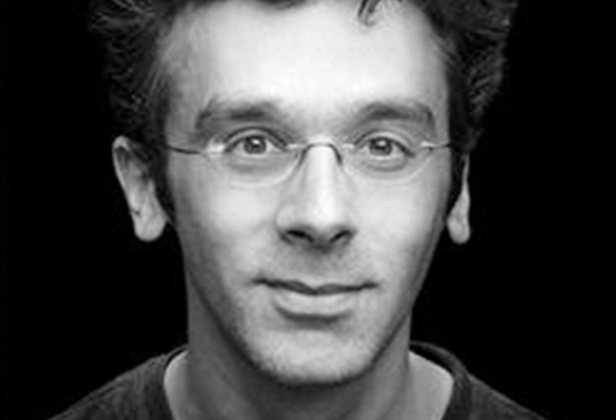 Kevin Slavin
Serial Entrepreneur/Provocateur/Raconteur
Kevin Slavin
Serial Entrepreneur/Provocateur/Raconteur
With COVID-19 gripping the world, Kevin brings his comprehensive understanding of technology to the health care industry in his role as lead for the Pandemic Task Force for Crossover Health and vice president of Marketing and Communication. At a time when health care is quickly developing ways to address the pandemic, he is bringing primary care into urgent alignment with the emerging science, data, and technology and data modeling to help keep people healthy and safe.
As a visionary at the intersection between technology and culture, Kevin served as the founding science chief and technology officer of The Shed, New York City's first multi-arts center for artistic invention, a $500 million capital project that commissions, produces, and presents a range of performing and visual arts as well as popular culture.
During his tenure, Kevin led The Shed in integrating technology and science into cultural forms: everything from the experience of the 21st-century visitor, to the technological capabilities of the projects presented, to curatorial efforts working with some of the most advanced technologists and scientists in the United States. During the institution's planning and development, he worked directly with both Artistic Director Alex Poots, and the Building Architect Liz Diller.
Kevin has built, managed, and led visionary companies from inception to acquisition, led a research group at the MIT Media Lab, and developed the technological vision for the first major cultural institution in New York City since 1955. He is also a founding editor of the MIT Press Journal of Design and Science, and an advisor to startups, MoMA's design department, and HBO's Westworld. He serves on the board of the Cooper Union for the Advancement of Science and Art where he was vice chair between 2014 and 2016.
His popular TED talk, "How Algorithms Shape Our World," has been viewed almost 4 million times, figuring prominently in spaces ranging from classroom instruction to ads for Apple's iPad and sparking documentaries and primetime TV episodes. With his characteristic wit and intelligence, he noted—long before the headlines—the expanding space in our lives that's determined and run by algorithms.
From his prescient view on how algorithms and data shape culture to his current line of investigation in the ways that science and biotechnology will change cities, communities, and evolution itself, Kevin is widely noted for his ability to engage broad audiences with his thoughtful, yet easy-to-understand presentations. He effortlessly combines deft storytelling with clever commentary, synthesizing complex ideas into engaging communication that resonates at scale and in intimate moments.
His work at the Media Lab has been featured in Wired, The Atlantic, Huffington Post, and Discovery and in collaboration with the Dalai Lama Center for Ethics and Transformative Values, chess grandmaster Maurice Ashley, MIT's Department of Brain and Cognitive Sciences, the Mori Building Corporation, and the Japanese Olympic Committee. Kevin has also exhibited prominent cultural projects with deep roots in the frontiers of biology. His work in the context of the 2016 Venice Architecture Biennale led to interest from both Biennale audiences and DARPA (Defense Advanced Research Projects Agency).
His award-winning exhibition at the Storefront for Art and Architecture, Microbial Metrics and the Multi-Species City explores the microbial metrics of our urban spaces by bringing together work in biology, data science, material science, and design. As an active metagenomic sequencing laboratory, it reveals the invisible ecologies of our built environment, provoking deeper analysis of the genetic landscape of our cities.
Prior to MIT, Kevin spearheaded private sector innovation as co-founder and managing director of Area/Code entertainment, (acquired by Zynga in 2011) which pioneered location-based games over a decade before their mass commercialization in Pokemon Go. Area/Code was also one of the earliest game developers to design for second-screen formats, social games, and mobile. Their clients and partners ranged from Nike, MTV, and Disney to the Knight Foundation and the Museum of Modern Art. Gaining large-scale engagement and notable acclaim, their work has been written about in the New York Times, BusinessWeek, and The Wall Street Journal. It also appears in several collections including the Design Museum of London and MoMA.