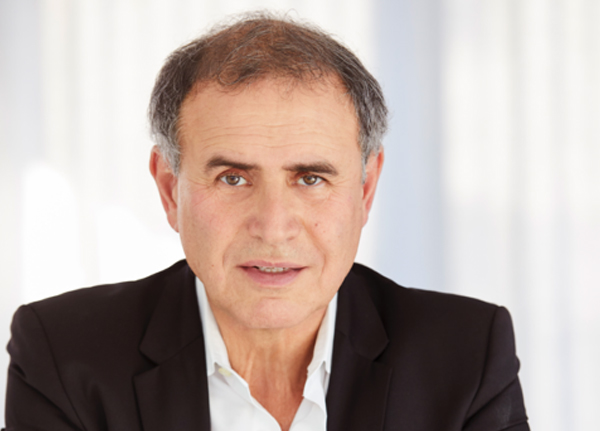 Nouriel Roubini
Professor, Stern School of Business, New York University
Nouriel Roubini
Professor, Stern School of Business, New York University
Dr. Nouriel Roubini is Professor of Economics at New York University's Stern School of Business. He is Chairman of Roubini Macro Associates, a global macroeconomic consultancy firm in New York. His is also a Co-Founder of Rosa & Roubini Associates based in London.
Dr. Roubini has extensive policy experience as well as broad academic credentials. He was Co-Founder and Chairman of Roubini Global Economics from 2005-16 – a firm whose website was named one of the best economics web resources by BusinessWeek, Forbes, the Wall Street Journal and the Economist.
At a 2006 address to the International Monetary Fund, Dr. Roubini warned of the impending recession due to the credit and housing market bubble. His predictions of these upside-down balance sheets became a reality in 2008, with the bubble bursting and reverberating around the world into a global financial crisis – a recession we're only recently rebounding from after more than a decade.
Dr. Roubini has published numerous theoretical, empirical and policy papers on international macroeconomic issues and has also become a noted skeptic of both crypto currencies and Blockchain technology and rejects the notion that crypto currencies have an intrinsic value.