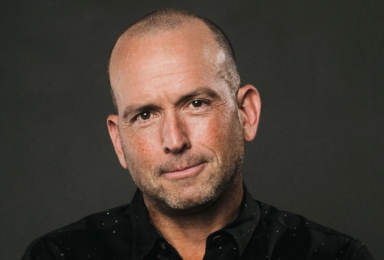 Paul Ollinger
Comedian & Podcaster
Paul Ollinger
Comedian & Podcaster
After working as one of Facebook's first 250 employees, Paul Ollinger retired at 42, only to find himself bored, lonely, and driving his wife crazy. Wondering why the wealth he had so long pursued didn't deliver the contentment he expected, Paul launched the Crazy Money podcast on which he explores the connection between money, happiness, work, and meaning through the lens of his guests' unique professional journeys. His keen intellect and sincere curiosity have attracted guests like LL COOL J, Nobel Laureate Sir Angus Deaton, Olympian Apolo Ohno, Author Ryan Holiday, and Film Impresario Judd Apatow.
Paul also took that post-Facebook opportunity to launch the stand-up comedy career he had always dreamed of. In just a few years, he headlined the legendary Caroline's on Broadway in New York City, opened for the rock band Styx, and earned a finalist's spot at the Boston Comedy Festival.
This rare combination of comedy chops and high-level business experience gives Paul a unique point-of-view into personal and professional growth. His impactful keynotes about purposeful living produce lasting change and an unforgettably entertaining experience that will leave attendees refreshed and ready to implement. Testimonials from his talks at YPO, Coca-Cola, SxSW, TURNER, and NACS are available upon request. He also earns top reviews when hosting corporate and charity events, including Facebook's Discover Growth conference, Children's Healthcare of Atlanta's Hope & Will Ball, and the THINK LA (the Los Angeles Ad Club) Awards dinner at the Beverly Hilton.
Having been given the chance to define work on his terms, Paul has dedicated himself to seizing the day and giving back. He and his wife Stacey are committed to empowering financial autonomy among the e­­conomically disadvantaged. They dedicate significant time and treasure to job skills and literacy programs in the metro Atlanta area.
Paul majored in Business and Economics at Rhodes College where he was President of the Honor Council. He earned his Master's of Business Administration from Dartmouth's Tuck School where his classmates elected him Student Investiture Speaker. The Ollingers live in Atlanta with their two 'tween children and French bulldog, Colonel Tom Parker.