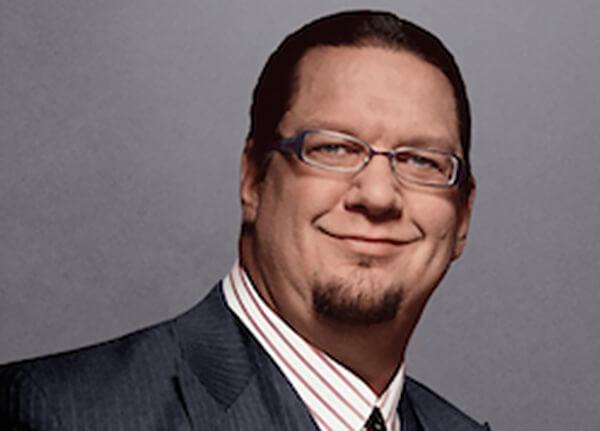 Penn Jillette
Magician, Comedian
Penn Jillette
Magician, Comedian
Penn Jillette is an American magician, comedian, and author, and is half of "Penn and Teller." Jillette began his career as a juggler, graduating from Ringling Brothers and Barnum & Bailey Clown College, and in 1981 he teamed up with his friend Teller for a famous off-Broadway show.
Jillette is a libertarian and has stated that he may consider himself to be an anarcho-capitalist as well as an adherent to Ayn Rand's Objectivist philosophy. Penn is a Fellow at the libertarian think tank, the Cato Institute, and has stated that he "always" votes Libertarian.
Penn has appeared in numerous film and TV projects such as Celebrity Apprentice, Modern Family, Real Time with Bill Maher, Dancing with the Stars and Michael Moore Hates America to name a few.