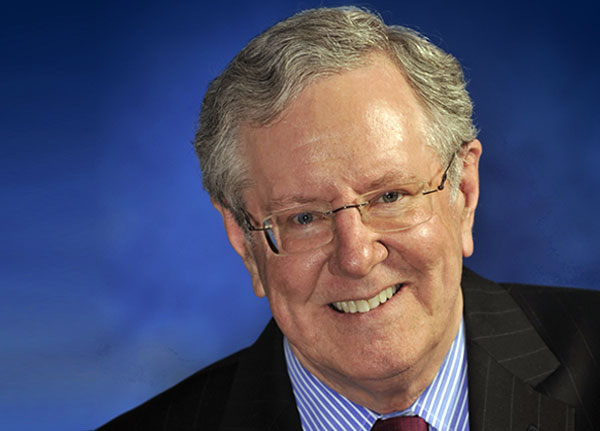 Steve Forbes
Chairman and Editor-in-Chief, Forbes Media
Steve Forbes
Chairman and Editor-in-Chief, Forbes Media
Steve Forbes is Chairman and Editor-in-Chief of Forbes Media.
The company's flagship publication, Forbes, is the nation's leading business magazine, with a circulation of more than 900,000. Forbes, combined with Forbes Asia, Forbes Europe, and the company's licensee editions together, reach a worldwide audience of more than 5 million readers. Forbes.com has become one of the world's most influential websites, with more than 60 million unique visitors a month.
Mr. Forbes writes "Fact and Comment." A widely respected economic prognosticator, he is the only writer to have won the highly prestigious Crystal Owl Award four times. The prize was formerly given by U.S. Steel Corporation to the financial journalist whose economic forecasts proved most accurate.
In both 1996 and 2000, Mr. Forbes campaigned vigorously for the Republican nomination for the presidency. Key to his platform were a flat tax, medical savings accounts, a new Social Security system for working Americans, parental choice of schools for their children, term limits and a strong national defense. Mr. Forbes continues to energetically promote this agenda.
In 1985, President Reagan named Mr. Forbes chairman of the bi-partisan Board for International Broadcasting. In this position, he oversaw the operations of Radio Free Europe and Radio Liberty. Broadcasting behind the Iron Curtain, Radio Free Europe and Radio Liberty were praised by Poland's Lech Walesa as being critical to the struggle against communism. Mr. Forbes was reappointed to his post by President George H. W. Bush and served until 1993.