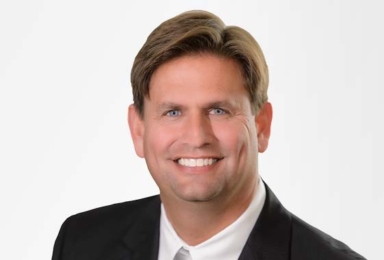 Steve Sjuggerud
Partner, Stansberry Research
Steve Sjuggerud
Partner, Stansberry Research
Dr. Steve Sjuggerud is the editor of True Wealth, an investment advisory specializing in safe, alternative investments overlooked by Wall Street. It's based on the simple idea that you don't have to take big risks to make big returns.
Since Steve joined Stansberry Research in 2001, he has found super-safe, profitable investment ideas for his subscribers that the average investor simply never hears about... until the big gains have already been made.
For example, Steve recommended buying gold back when it was trading around $320 an ounce. True Wealth readers who took advantage of these recommendations could have made gains of 273%, 206%, and 182% in collectible gold coins, and 118% on Seabridge Gold.
Then Steve made one of his biggest, most important calls to date – the "Bernanke Asset Bubble." After the 2008 financial crisis, when Federal Reserve Chairman Ben Bernanke promised to keep printing money to save the economy, Steve said:
"The asset bubbles he creates will cause some investments to go beyond what anyone can imagine in the next few years. These artificial asset bubbles will end badly – someday. In the meantime, you could make a ridiculous amount of money..."
True Wealth readers who took advantage of Steve's "Bernanke Asset Bubble" call could have seen gains of 419% in health care, 133% in technology, and 96% in biotech, among others.
Steve was also one of the first analysts we know of to correctly call the bottom and recovery in the housing market – positioning his readers for gains like 191% in the Blackstone Group and 82% in the U.S. Home Construction Fund.
Steve is also the creator and editor of True Wealth Systems, which uses powerful computer software – similar to the kind found at hedge funds and Wall Street banks – to pinpoint the sectors most likely to return 100% or more. Using this system, he can rigorously test and maximize profits on virtually any investment idea he can think of. One major financial research-industry insider called True Wealth Systems "the most in-depth research service ever developed."
And in 2016, he launched True Wealth Opportunities: China. In this monthly service, Steve explores the huge opportunity he sees building in Chinese stocks. Over the next several years, more than $1 trillion will flow into China's stock market. Many of the best, most innovative companies there – in technology, real estate, banking, and more – will see their share prices rise by triple-digit percentages (or more). In True Wealth Opportunities: China, Steve shows readers the simplest – and best – ways to take advantage of all these ideas.
Throughout his career, Steve has addressed hundreds of financial conferences in the U.S. and around the world, including at the New York Stock Exchange. He has also appeared in the media, including Bloomberg, Fox Business News, the Wall Street Journal, and Forbes.
Steve holds a doctorate in finance and has worked as a stockbroker, vice president of a $50 million global mutual fund, and a hedge-fund manager.